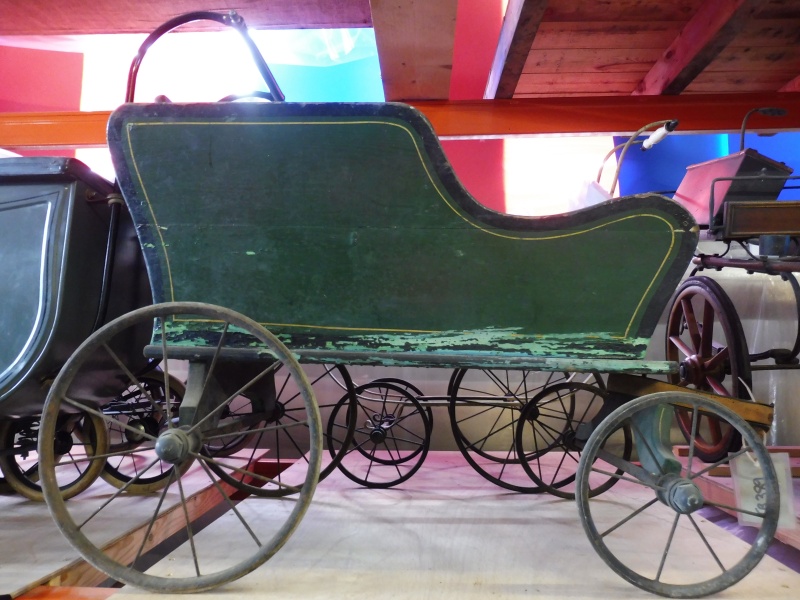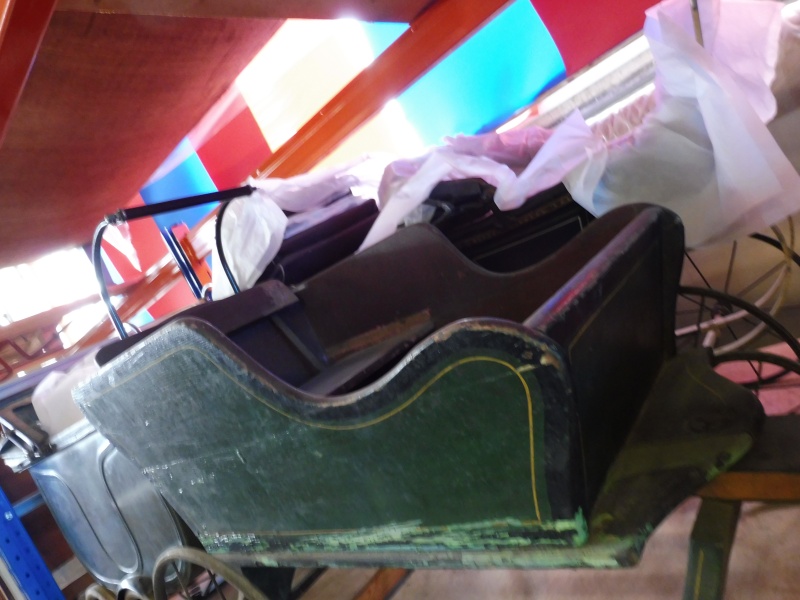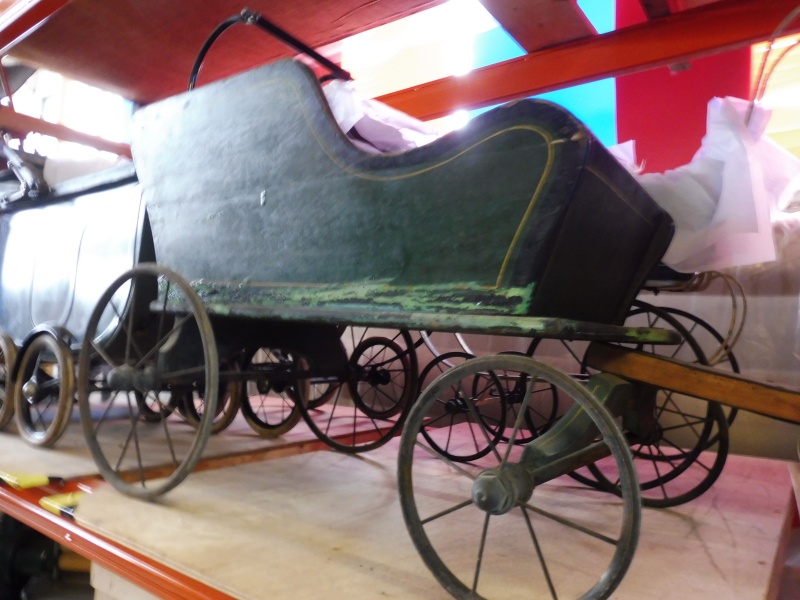 Use the dots above to scroll through images.
Listed in 1 collection
Listed at 1 museum
Listed for 1 maker
Quick Details
Carriage Type
Children's Carriage
Date of Production
early 20th century
Accession or Inventory Number
TB389
Materials used
Paint, Wood, Steel
Summary of Children's Carriage
Children's carriages provided hours of entertainment. The youngest members of a family would have been pulled around gardens and parks by their older siblings. This carriage is a very simply constructed example with plain panel sides. It dates from the early 20th century.
Full description
A carriage of a simple construction. The side panels are shaped with the front edge being lower than the back. Inside the seat board is fixed across the body of the carriage. A lazy back is bolted to the seat board which is an odd feature as with a solid rear panel it is not really needed.
This carriage has no springs and is attached to wooden braces that sit on the straight axles. Between the wooden brace and the floor of the carriage at the front, a tiller is fitted.
The wheels are bicycle style with rubber tyres. It is painted green with a black band around the edge of the panels and yellow lining.
Inscriptions
There are no inscriptions on this carriage.
Condition report
This carriage shows clear signs of use with paint loss and wear and tear to the wood components. The tiller looks to have been replaced at some point.
Access information
This Children's Carriage is in the care of Bristol Museums
M Shed
Princes Wharf
Wapping Rd
Bristol
BS1 4RN
Tel: 0117 352 6600
Picture credit
Bristol Museum / Amy Bracey