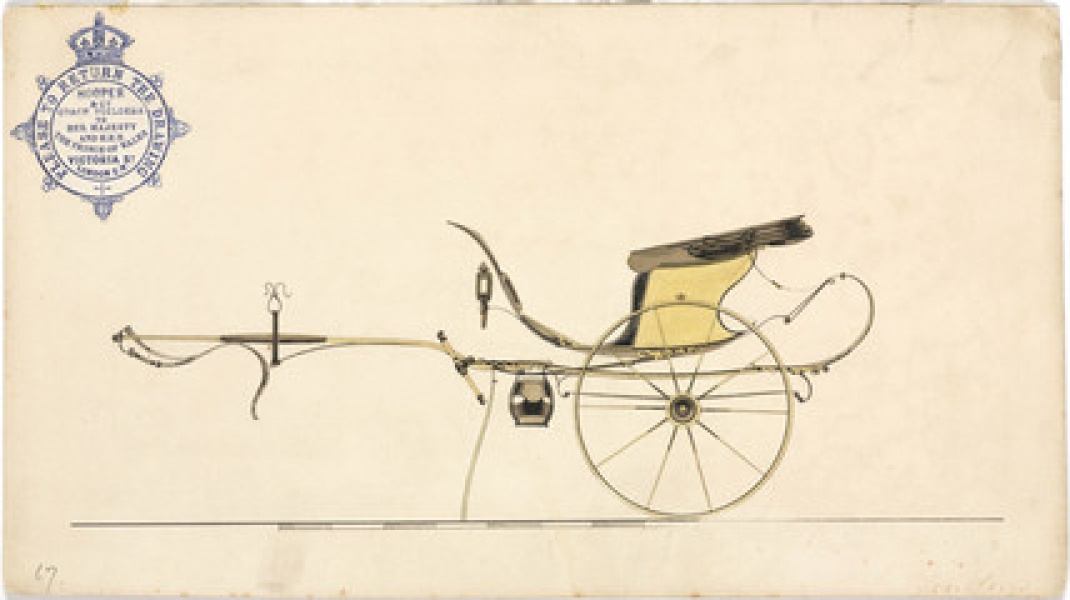 Listed in 1 collection
Listed at 1 museum
Listed for 1 maker
Quick Details
Materials used
Paint, Board
Summary of Curricle
A design for a Curricle by the coachbuilder's Hooper and Co.
The Curricle is one of the few two wheeled carriages designed to be harnessed to a pair of horses. The design came to England in the later part of the 18th century and it became popular for use by gentlemen. The carriage required a very well matched pair of horses in height and in their way of going as the harness featured a bar that supported the pole which passed across the pads of the harness. Curricles were sprung on C springs and had a leather head.
Full description
A coachbuilder's drawing of a very elegant Curricle with C springs and a leather head. The body of the carriage is ogee shaped and painted yellow with black lining.
Picture credit
Private collection