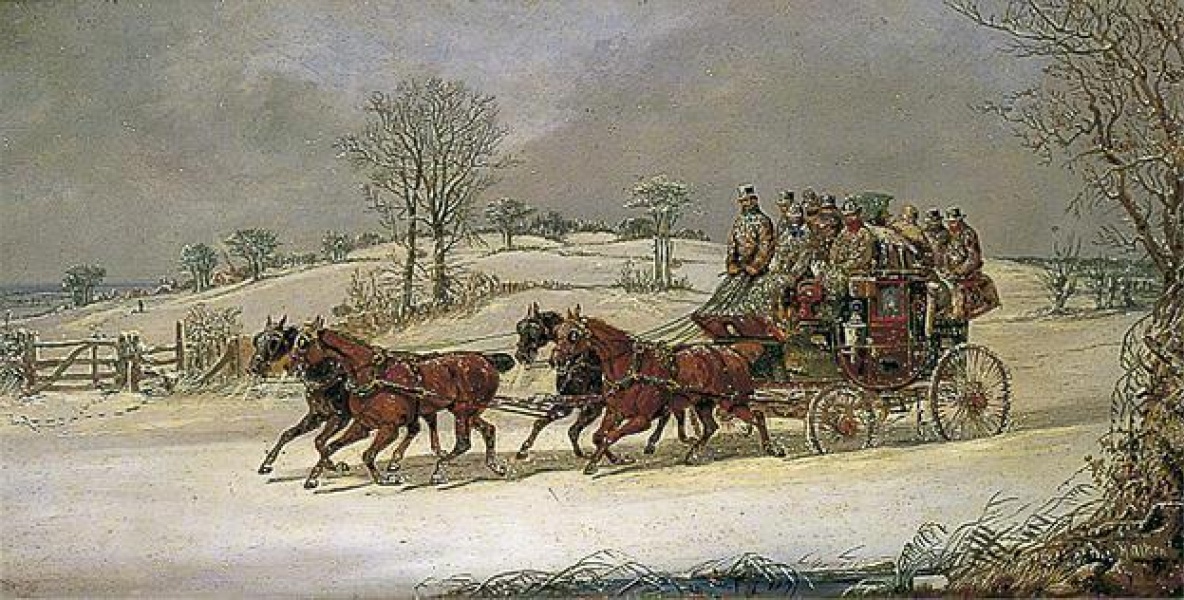 Listed in 1 collection
Listed at 1 museum
Listed for 1 maker
Quick Details
Date of Production
Circa 1840
Materials used
Paint, Wood, Canvas
Summary of The Ipswich to London Mail Coach
An oil painting of the Ipswich to London Mail Coach travelling through a snow scene. Painted by Henry Thomas Alken circa 1840.
Full description
Coach and four are moving at speed through a snow laden landscape. The two near side horses are chestnut, the off side horses are of a darker colour. The coach is laden with cold looking passengers. The landscape has a gate to the left and the foreground there are trees and some water. The artist has painted in an illustrative style.
Artist profile
Henry Thomas Alken was born in London in 1785 died 1851, part of a dynasty of sporting artists.
He was a prolific artist of hunting and coaching scenes.
Access information
Colchester and Ipswich Museum Service
www.cimuseums.org.uk
Picture credit
Colchester and Ipswich Museum Service