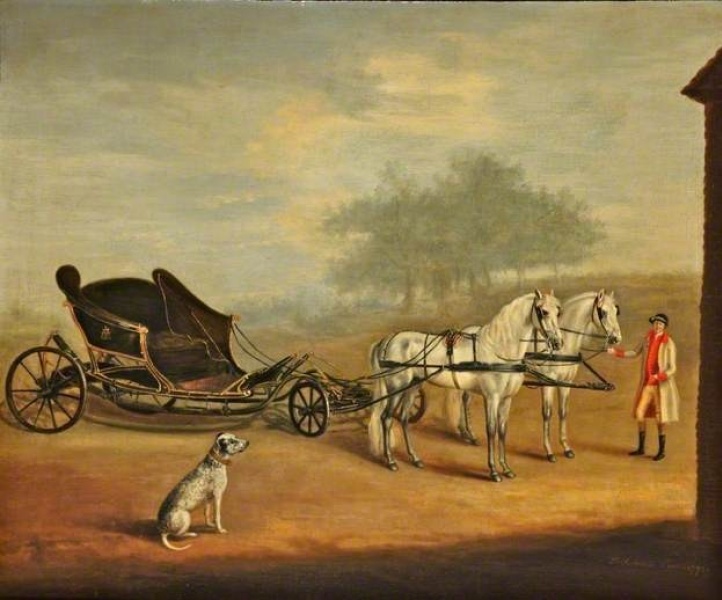 Listed in 1 collection
Listed at 1 museum
Listed for 1 maker
Quick Details
Date of Production
1771
Materials used
Paint, Wood, Canvas
Summary of A Phaeton Drawn by a Pair of Ponies
Oil on canvas painting of a pair of grey ponies harnessed to a phaeton by Francis Sartorius (1734-1804)
Full description
A pair of grey ponies are harnessed to an owner driven phaeton. The groom, wearing cream and red livery, stands holding the nearside pony and a seated dog wearing a collar is in the foreground. The phaeton is very low to the ground and is on a fine perch with a seat to accommodate to people. The pair of ponies are wearing breast collar harness with bridles that have no nosebands.
Artists profile
Francis Sartorius was a member of a dynasty of painters. He mostly painted hunting and racing scenes and portraits of hounds and the odd cat. He exhibited at the Royal Academy on numerous occasions. His style is recognisable as being stylised and slightly naïve.
Access information
This painting is in the care of the National Museums Liverpool.
World Museum
William Brown Street
Liverpool
L3 8EN
England
Tel: 01514 784393
Picture credit
National Museum Liverpool