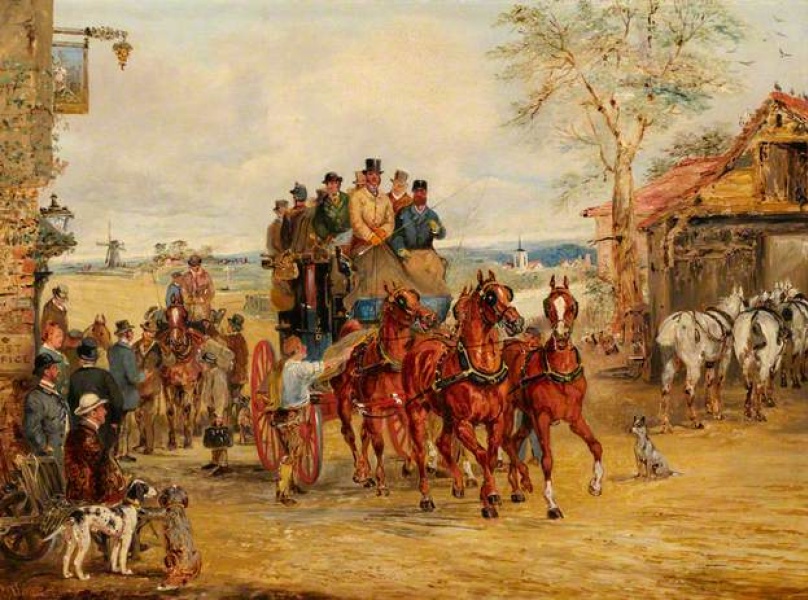 Listed in 1 collection
Listed at 1 museum
Listed for 1 maker
Quick Details
Materials used
Paint, Wood, Board
Summary of The Post Office Mail Coach
Oil painting on board of Mail Coach outside an coaching inn and post office.
Full description
Oil painting on board, a busy scene showing a Mail Coach outside an inn with the sign of a Stag and Post Office on the other side. There is a Mail Coach with a four chestnuts fully laden with passengers and off to the side a change of four grey horses. Lots of bystanders looking on with dogs and another carriage in the back ground, in the far distance is a windmill.
Artist profile
Henry Thomas Alken was born in London in 1785 died 1851, part of a dynasty of sporting artists.
He was a prolific artist of hunting and coaching scenes.
Access information
The British Postal Museum and Archive
15-20 Phoenix Place
London
WC1X 0DA
Picture credit
The British Postal Museum and Archive