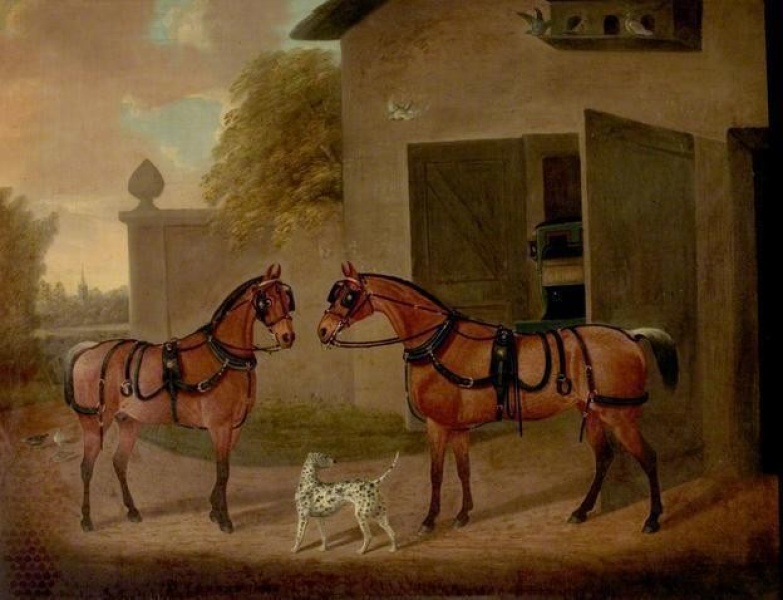 Listed in 1 collection
Listed at 1 museum
Listed for 1 maker
Quick Details
Date of Production
early 19th century
Accession or Inventory Number
1873-75
Materials used
Paint, Canvas
Summary of Roan Carriage Horses and Dog
Oil on canvas painting of a pair of roan horses in front of a coach house with a Dalmatian dog. By CliftonThomson (1775-1828).
Full description
Two roan horses stand ready to be harnessed in front of a coach house, the doors to which are partly open. In the coach house a carriage is just visible. A dog stands in between the two horses and doves fly from a dovecote above.
Artist profile
Clifton Thomson (1775-1828) was a British born painter who predominantly painted equestrian scenes.
Access information
This painting is in the care of the Nottingham Castle Museum
Lenton Road
Nottingham
NG1 6EL
United Kingdom
Tel: 01158 761400
Picture credit
Nottingham Castle Museum