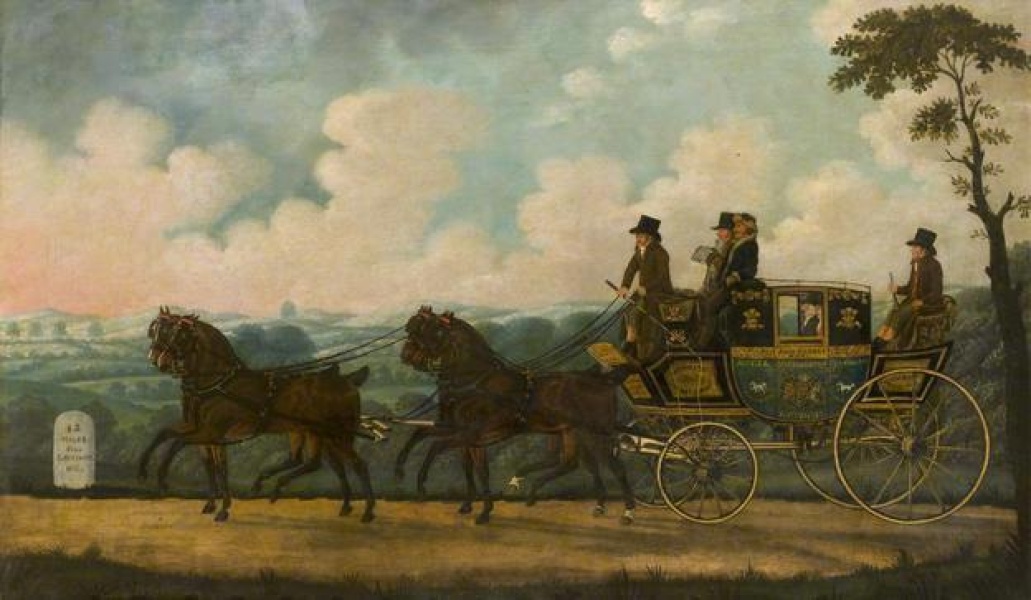 Listed in 1 collection
Listed at 1 museum
Listed for 1 maker
Quick Details
Date of Production
1804
Materials used
Paint, Wood, Canvas
Summary of Two Royal Manchester Telegraph
Oil on canvas painting of the Royal Manchester Telegraph stagecoach painted by John Cordrey in 1804.
Full description
John Cordrey's painting style is instantly recognisable and this painting has all the classic signs. The team of bay horses move from right to left and are all in step with one another and there is a milestone on the left, essential features of a Cordrey. The coach appears to have every surface sign written with the route and proprietors of the stagecoach.
Artist profile
John Cordrey was an allusive artist. Exact birth and death dates are unknown and there is no record of where he actually lived. From his paintings one can surmise that he lived somewhere near London.
Access information
This painting is in the care of Luton Culture
Picture credit
Luton Culture