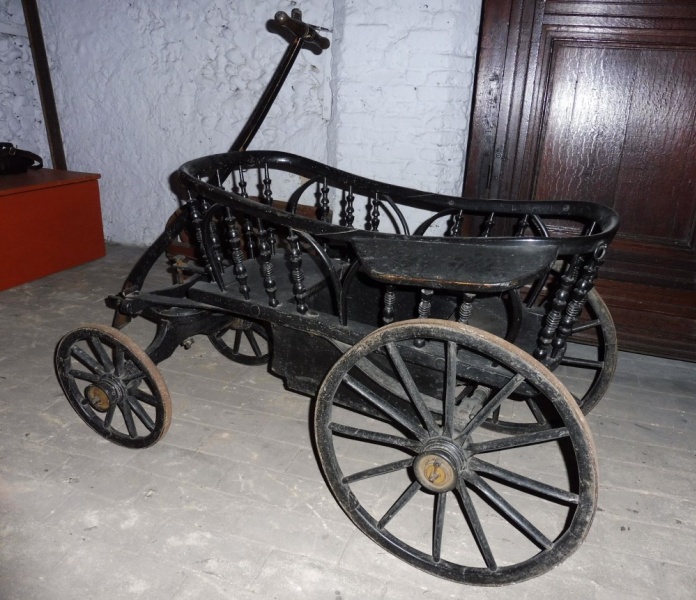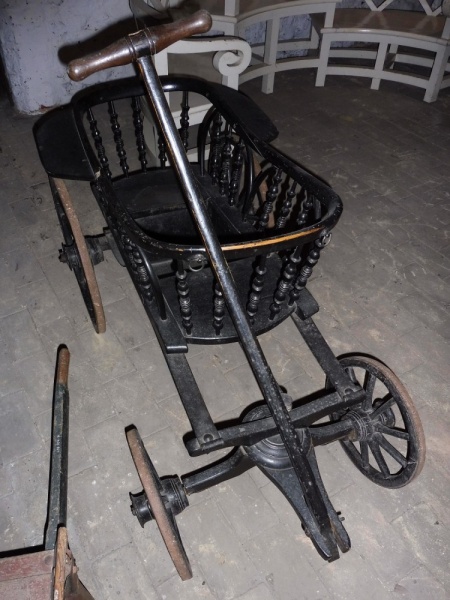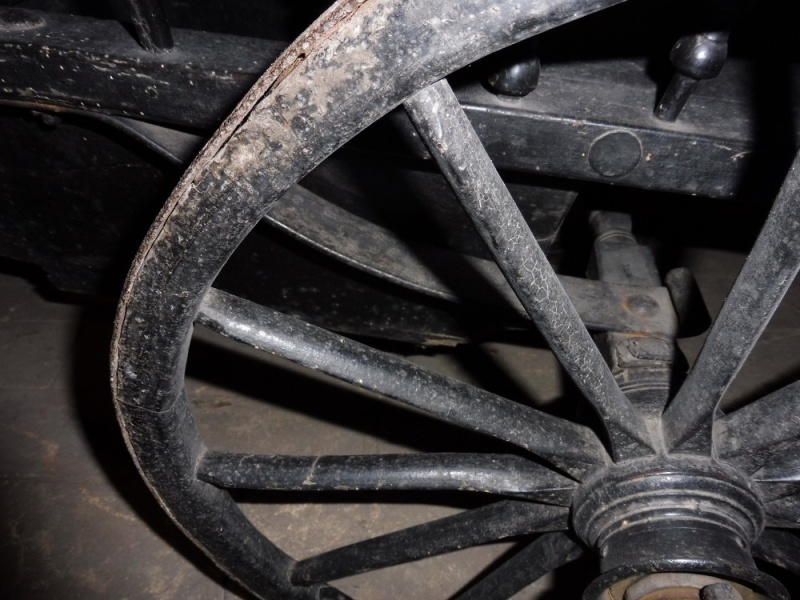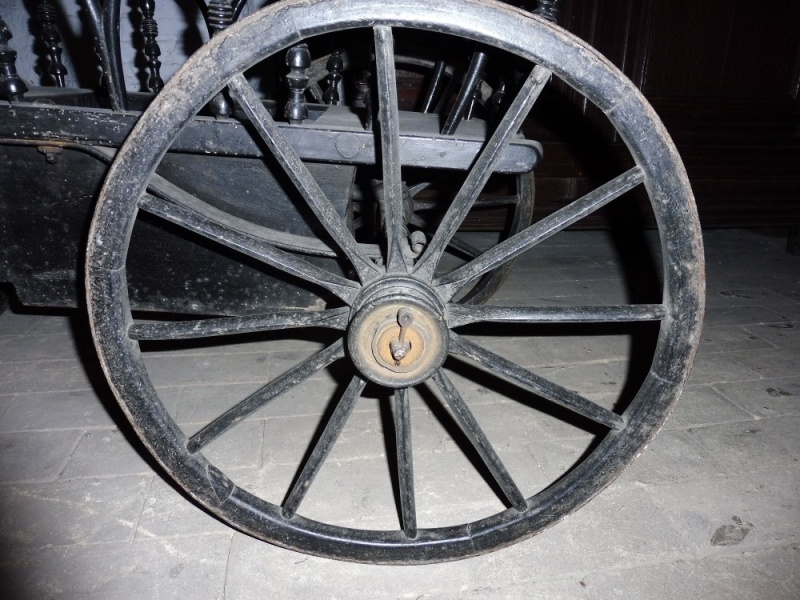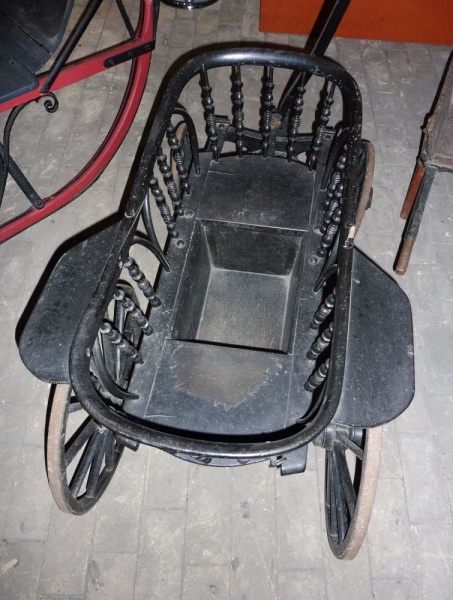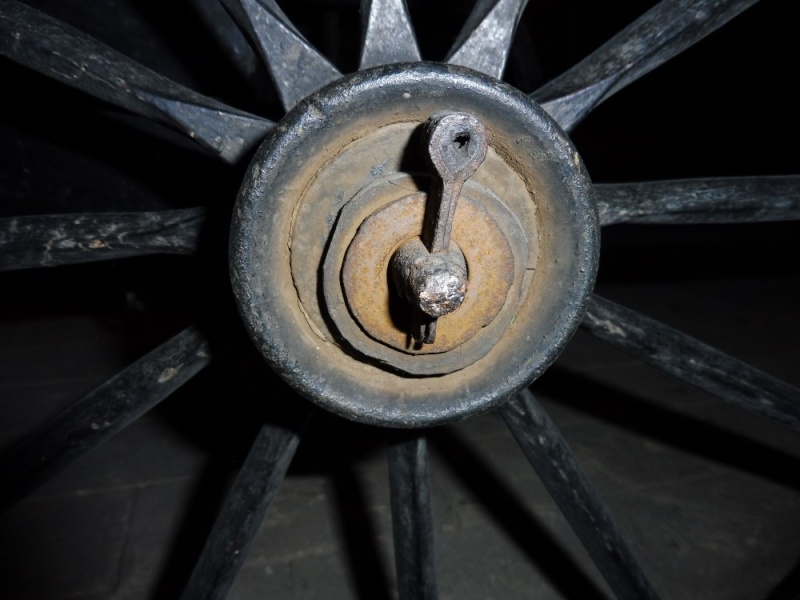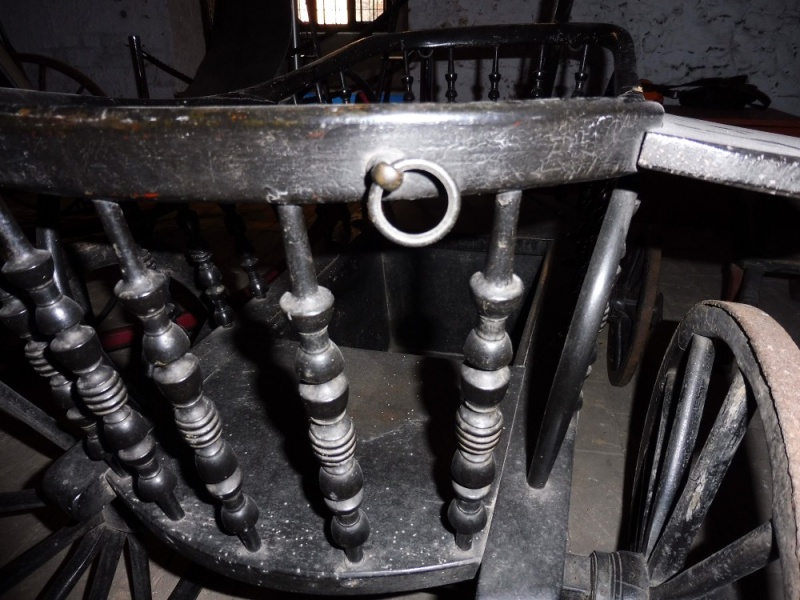 Use the dots above to scroll through images.
Listed in 1 collection
Listed at 1 museum
Listed for 1 maker
Quick Details
Carriage Type
Children's Carriage
Date of Production
late 19th century
Materials used
Paint, Wood, Iron
Summary of Children's Carriage
A children's carriage with a vis-à-vis seat for two and a tiller for steering.
Children's carriages were sometimes based on larger carriages that were within the family collection. This example has a tiller for steering at the front, an older child would have had hours of fun pulling their younger siblings, friends or relatives around an estate garden.
Dimensions
Height: 2ft 1"
Length: 4ft 4"
Width: 2ft 1"
Full description
This little children's carriage has a tall rail of carved spindles mounted on a vis-à-vis seat with a well bottom for two children to place their feet in. The rear wheels have wooden wings above them to prevent dirt and mud from splashing upwards. At the front is a steering tiller attached to the forecarriage. There are two springs at the back, each being a single leaf and in the form of half of a side spring. They would not have provided the most comfortable of rides but on the basis that these carriages were only designed for use as toys on estate pathways, they did not need to be as well sprung as carriages designed for travelling in.
The four wheels are 10 and 12 spoke Warner pattern with iron tyres.
Inscriptions
No inscriptions
Condition report
This carriage is in very good condition. All the elements are sound.
Access information
This children's carriage is currently in the care of Norfolk Museum Service.
Norfolk Museum Service
Shirehall
Market Avenue
Norwich
NR1 3JQ
01603 493625
Picture credit
Amy Bracey